According to Allianz Risk Barometer 2020 report, cyber incidents have become the top business threat. The cyber incidents consist of human/administration mistakes, cyber crime, IT failure/outage, data breaches, fines and penalties.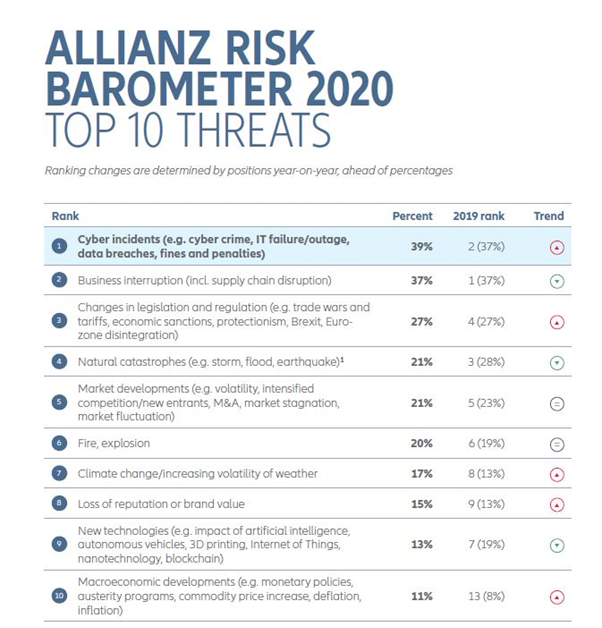 In Malaysia, according to Chubb insurance 84% of Malaysian SMEs were victims of cyber incidents in year of 2018, as shown in the Key Survey Highlights below.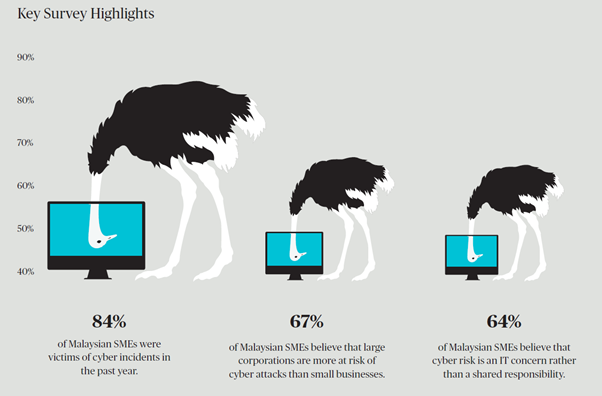 Based on the survey, Chubb has also discovered that the most commonly experienced types of cyber incidents are:
48% by Human / administration error leading to loss of personal or corporate information
44% by disruption to computer network
35% by ransomware attack and phishing compromise whereby employees clicked on a malicious link

One of the case studies of ransomware attack provided by Chubb has shown us the disastrous consequences when business continuity with data protection is taken lightly with traditional backup.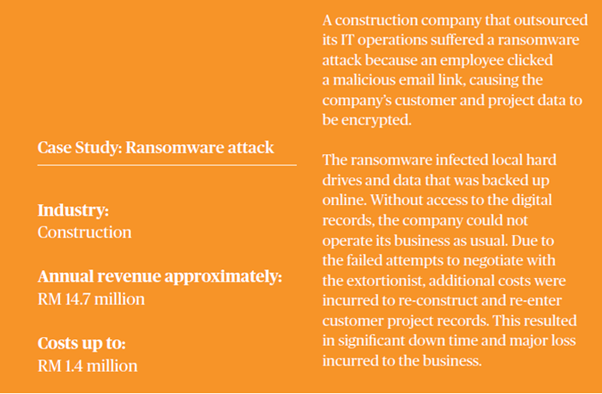 Take note that ransomware not only infected all data in the local drive as well as data backed up online. This incident resulted in business-threatening downtime for the construction company, and affected the bottom line, customer relationship as well as the company reputation.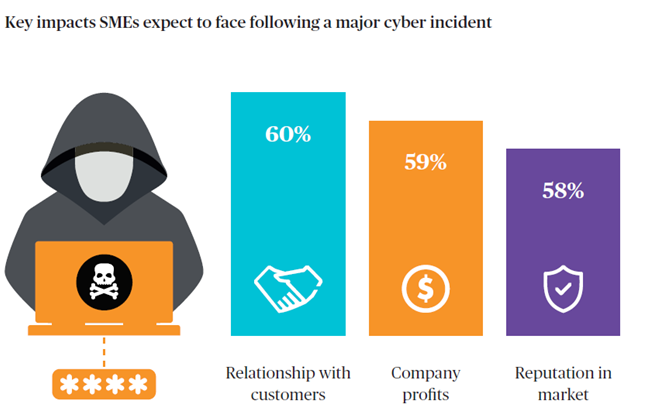 Why is their backup not doing the job of protecting their data?
Well, according to National Cyber Security Centre (NCSC) of United Kingdom, an organisation of the United Kingdom Government that provides advice and support for the public and private sector in how to avoid computer security threats, in their article 'Offline Backup in an Online World', the following is their opinion of backup best practice: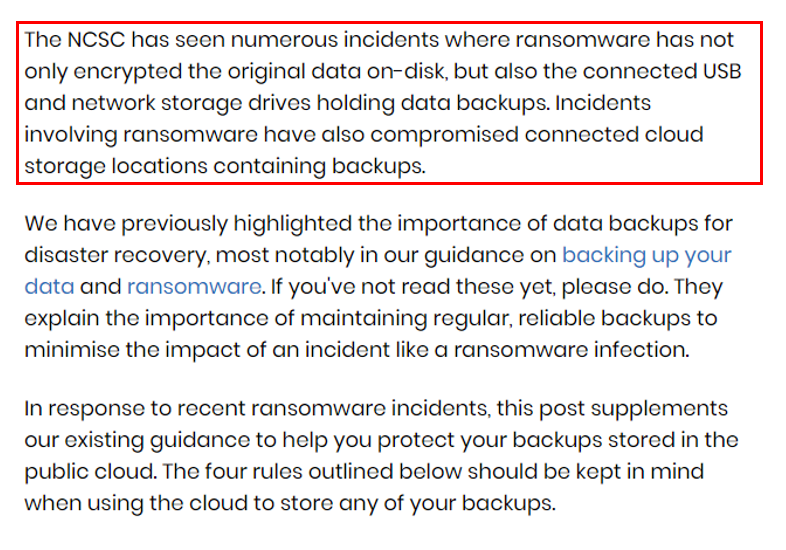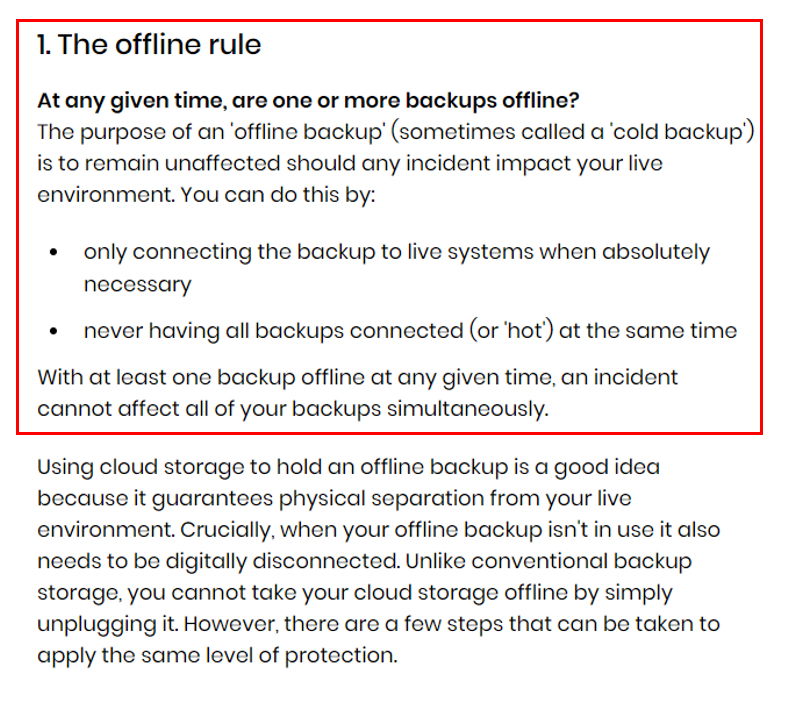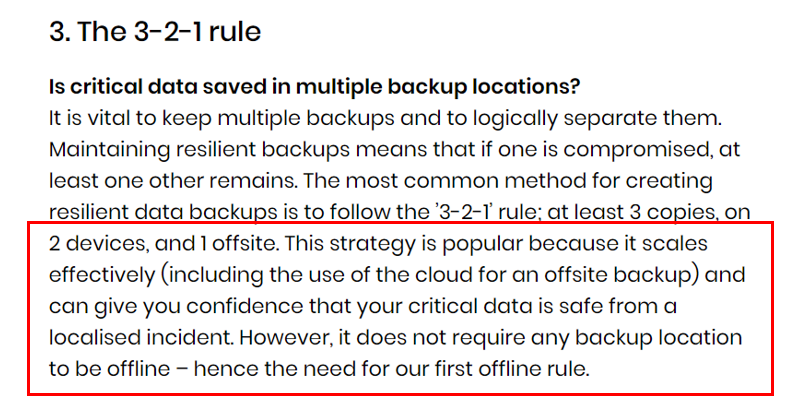 It's quite a lengthy read and may require some understanding of the technical terms to fully grasp the essence of the article.  So, to make offline backup easy to understand, we have summarized NCSC's offline backup recommendation in the following video:
What is Offline Backup and How it protects your data when normal backup fails